Voices from Well wishers & Testimonials
Dr. T. K. Parthasarathy, AB, FRCS[C], FACS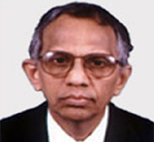 My Dear Sri.A Mahalingam,
I am aware of your youthful dynamism and am not a bit surprised that you have started something so vital in health care industry and am amazed at the spectrum of activities you have planned.
Given your tenacity and leadership qualities I have no doubts that you will reach the goals you have set for yourself.
As a friend and as your well wisher I wish you the very best and a level of success that meets your expectations.
So much needs to be done in this field and you have made a great beginning.
May God bless you

Sincerely
Dr. T. K. Parthasarathy, AB, FRCS[C], FACS
Pro-Chancellor & Emeritus Professor of Surgery
Sri Ramachandra Medical College & Research Institute
Porur, Chennai
Padma Bhushan Dr. Devi Shetty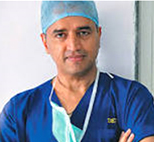 June 13, 2016
Dear Mr. Mahalingam,
Greetings from Narayana Health!
Congratulations for launching "Twintech Academy Business Management Solutions in Chennai". I wish you good luck and please help budding entrepreneurs to set up their own healthcare establishments and help the established players to be efficient, accessible and affordable.
With warm regards,
Dr. Devi Shetty
Padma Bhushan Dr Devi Shetty
Founder, Narayana Health Hospitals,Bangalore
devishetty@nhhospitals.org
Prof. K. Ramnarayan, MBBS, MD(Pathology), PG Dip. Higher Education
I have known Mr Mahalingam A for the past several years. I have been in close contact with him in connection with the faculty development programs he organizes. What impressed most about him was his amazing enthusiasm, willingness to learn and a remarkable ability to deal with people. His affable nature and pleasing demeanour are his variable assets. Dealing with him was a pleasure and invariably there will always be lingering memorable moments after every interaction. With his dedication and dependability, I am certain that he will be a boon and bedrock in any Institution. I wish him for his new venture
Best regards.
Warmly,
Prof. K. Ramnarayan, MBBS, MD(Pathology), PG Dip. Higher Education
Vice President - Faculty Development & Alumni Relations
Manipal University, Manipal - 576104, Karnataka
Email: kram@manipal.edu / Website: www.manipal.edu
Dr. T S Surendran, DO, FRCS, M Phil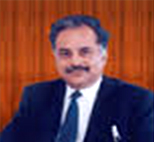 Mr A Mahalingam's sincerity, dedication and ready grasp made him a quick learner and he improvised, improved, trained his team and left his stamp in every department that he served here. He had over the years become Sankara Nethralaya's bridge with the outside world, be it the media, heads of universities or other authorities and was also a bridge to the outside world with Sankara Nethralaya, consisting of eminent personalities like late APJ Abdul Kalam to a student wanting to know more about a particular course. His working hours were not dictated by the clock and the mails and calls we would receive from him late in the night or in the wee hours of the morning would make me wonder if he had anything other than our institution in his mind.
While there are many 'achievers' who would put that extra effort in their jobs with an eye on the next promotion or salary hike, A Mahalingam's sincerity to his job was more deep rooted and came from a natural attachment to his institution and deep commitment to its growth and that made all the difference between him and other achievers. Being at the helm of affairs of a new educational institution was a great challenge and he did a commendable job of making the Sankara Nethralaya Academy a great success in terms of faculty, curriculum, affiliations, student enrolment, press coverage etc. On the personal side I have been highly impressed by his respect and regard for his teachers who taught him in school and his reverential interaction with them that continues to this day.
In conclusion I would say that he entered our premises as a 'student' from a humble background, displayed extraordinary commitment and skills at everything he did and today he exits as a 'Master' of every facet of Medicare dispensing and academics. He contributed to the growth of the institution ( Sankara Nethralaya) and grew along with it, qualifying himself and equipping himself with better skills every day.
I wish him the very best in his professional and personal life and pray that he reaches glorious heights in his career.
DR T S Surendran, DO, FRCS, M Phil
Vice Chairman & Director (Paediatric Ophthalmology Dept)
Sankara Nethralaya, Medical Research Foundation
No 18 College Road, Chennai - 600 006
Assoc Prof Dr Haliza Abdul Mutalib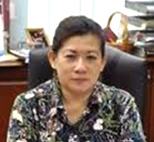 Dear Mr Mahali
Wow! Heartiest Congratulations to you. All the best. Please let me know if I can be of any help.
Warm Regards,
Assoc Prof Dr Haliza Abdul Mutalib
Coordinator for CITRA (Entrepreneurship)
Programme of Optometry & Vision Sciences
School of Healthcare Sciences,Faculty of Health Sciences
University Kebangsaan Malaysia,
Jalan Raja Muda Abdul Aziz,
50300 Kuala Lumpur, MALAYSIA
Dr V.G.Santhosam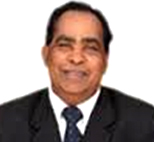 My dear Brother A Mahalingam,
Your pursuance to achieve and serve to the mankind in healthcare administration and academics is really remarkable. I pray to god that anything you start it will be shining like a sun.
May God bless you and I wish that you have a very great success in your new career Twintech Academy Business Management Solutions.
With Warm Regards,
Dr V.G.Santhosam
Chairman
VGP Group of Companies, Chennai
From Dr.A.Krishnamoorthi , MD , D.M.R.D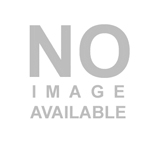 Dear Sri Mahalingam
Immensely happy to know your brain child " TWIN TECH ACADEMY " is just born .
Precisely , it is only a " NORMAL VIA NATURALIS DELIVERY " .
Succinctly named , the new born , no wonder will face all the initial teething problems and subsequent growth challenges inherent .
Sure , they all will melt to disappear like ice before the brilliantly radiating SUN - the proud SON of TNSA , Mr. Mahalingam .
Quotable quotes at this juncture from JAGADGURU ADI SANKARA are most worthy to recall .

" Maturity is when you accept people as they are " . - a challengingly & exponentially increasing demands are accepted by you as they are -
" Maturity is when you understand whatever you do , you do for your own peace " . - All know you do so -
" Maturity is you don't seek approval from others " . - true , you don't need it Mahalingam .

Fact remains you are a matured man which needs no proclamation .
Your commitment , dedication , zeal , sincerity & efficiency shall always bear unstinted success .
On the plus side Mr.Mahalingam

your goals are determined
your decisions are deliberate
your attitude meticulous
your work culture inherent
your steps are decisive
your efforts are persistent & hence
your growth and success are inevitable .

Today the health care industry is poised to scale great heights . Of course , the task of covering vast areas of activities as enunciated in TWIN TECH 's agenda , can be easily surmounted by a person like you endowed with alacrity & assisted by your team , the echelon of eminent associates .
DO YOUR WORK ; FRUITS OF ACTION FOLLOW SUIT " says Bhagavad-Gita
My heartiest blessings & best Wishes for your Success & Glory
Dr.A.Krishnamoorthi , MD , D.M.R.D
Professor of Radiology, Dept. Of Radiology, Chettinad Health City & Research Institute , Rajiv Gandhi Salai Kelampakkam, Chennai - 603 103.
Member Board of Studies Chettinad Academy of Research & Education , Chettinad University .
Formerly: served in govt. Vellore Medical College , Vellore . Stanley Medical College , Chennai .
Madras Medical College , Chennai
Mangala Sunder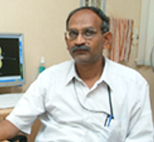 Dear Shri. Mahalingam A
Our best wishes to stay with you always. Please feel free to call or write to me for any help. I hope your tenure in your new assignment leads you to even greater heights. I have thoroughly enjoyed my association with you earlier at Sankara Nethralaya and look forward to the same.
With kind regards,
Mangala Sunder
Department of Chemistry
Indian Institute of Technology Madras
Chennai 600036, India
Coordinator - The National Programme on Technology Enhanced Learning (NPTEL)project and MHRD, India
Mr D Sivanandan IPS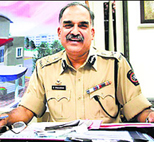 Dear Mr A Mahalingam
Good mng! As Paul Coelho says " The whole cosmos will conspire to help in achieving your goals".Please keep dreaming big and work hard.
Regards,
Mr D Sivanandan IPS
Former Mumbai Police Commissioner, Mumbai.
D.R.Kaarthikeyan IPS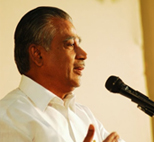 Dear Shri A Mahalingam,
My heartiest Congratulations on starting your own Twintech Academy Business Management Solutions!
I wish you great success in this venture also, like in all your earlier assignments.
Best Wishes,
D.R.Kaarthikeyan IPS
Advisor : Law-Human Rights-Corporate Affairs
Former : Director, Central Bureau of Investigation
Director General, National Human Rights Commission
Special Director General, Central Reserve Police Force
102, Ground Floor,Anand Lok,New Delhi - 110 049,India